Captivating and Fun Rainbow Fidget Bracelet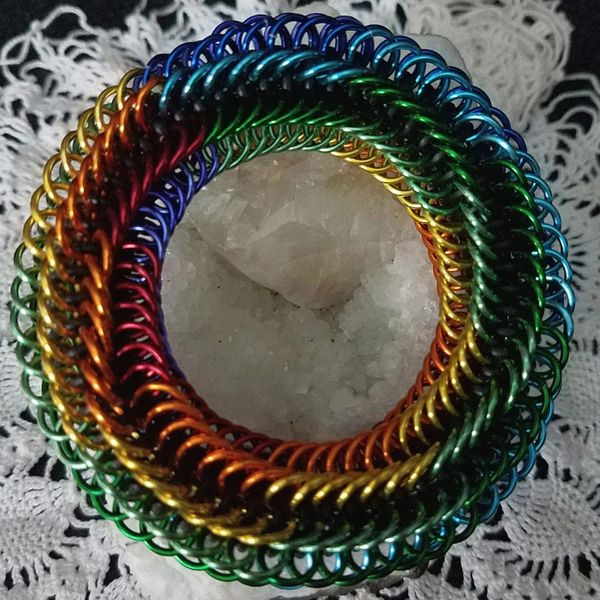 Captivating and Fun Rainbow Fidget Bracelet
My latest Fidget Bracelet. 8 different colors providing a stunning and captivating rainbow effect. A total of over 500 rings. The core rings are EPDM to allow for a bit of stretch to place over your hand.
Can be made larger or smaller, and there is a non-stretch Fidget Toy variation I also make. Can be made in different colors. Ask if I have the colors available.

Perfect to help those with anxiety issues, various neurological disorders, PTSD, the elderly, or anyone who just needs to take a relaxing break. It's addicting!

Reviews