Genuine Austrian Swavorski Emerald Necklace (May Birthstone)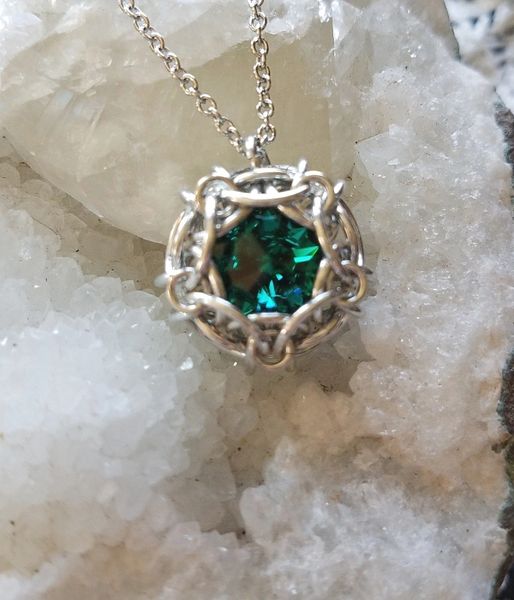 Genuine Austrian Swavorski Emerald Necklace (May Birthstone)
These pendants are very popular at the craft shows that I do, so get them while you can!


Set in bright and silvery, easy care and no tarnish aluminum is a beautiful Austrian Swarovski crystal in beautiful Emerald (May birthstone). I weave these rings one at a time to capture the crystal. Stunning!
Austrian Swarovski crystals have been scientifically determined to be the best in the world. You should see them in the sunlight!


Measures 3/4" in diameter. Chain is stainless steel measuring 18" to 20" with a lobster claw clasp (actual chain style may differ).


*If you need a custom length of chain, please let me know.
Reviews