Gorgeous Copper and Genuine Turquoise Wave Bracelet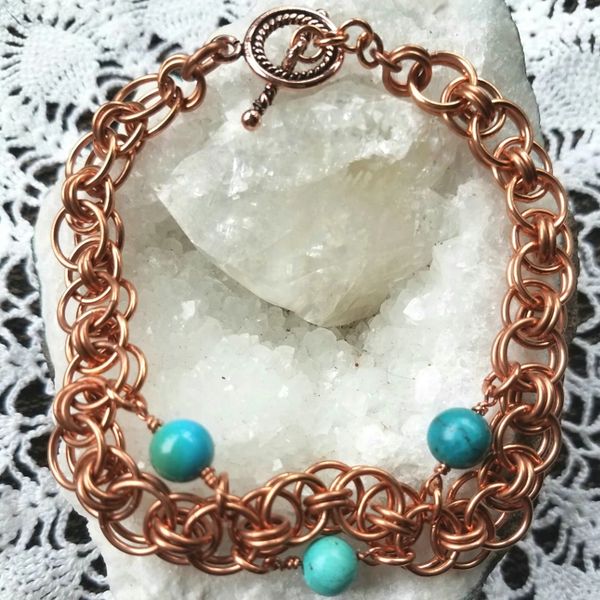 Gorgeous Copper and Genuine Turquoise Wave Bracelet
Do you ever wonder why you think that copper and turquoise play so beautifully together? It's because they grow together in nature. Where you find copper being mined, you will likely find turquoise. They belong together. Turquoise is also the December birthstone.
This bracelet features natural copper with genuine turquoise in a unique wave design that gives it a very organic flair. Very fluid and comfortable. Toggle clasp.
Measures 3/4" x 9-1/4."
Reviews