Unisex Stainless Full Persian with Black Leather Component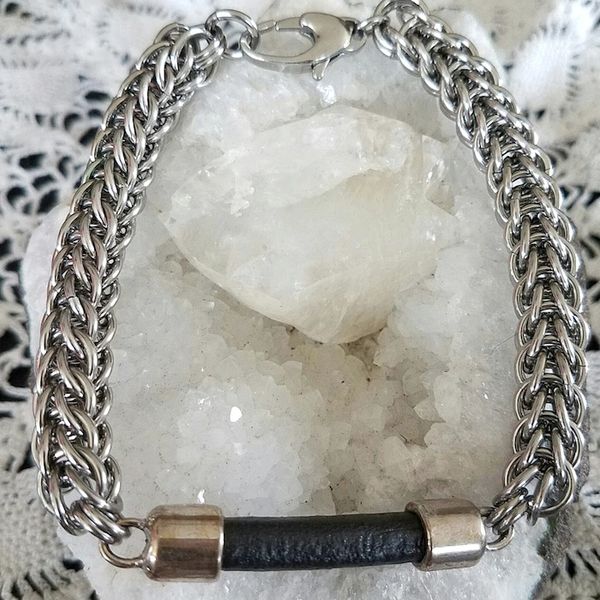 Unisex Stainless Full Persian with Black Leather Component
This is a great piece for men or for women who prefers something that is a bolder. The weave is a popular Full Persian that has a definitive four-sided and elaborate look. The component in the center is black leather with stainless steel end caps. The piece is finished with a large stainless lobster claw clasp. A very cool bracelet.
Measures 3/8" wide and 9-1/2" long.
Note that this weave is tight resulting in a bracelet that is rather stiff.
Reviews